Executive Sleep Out 2019
The number of homeless students in New York City could fill Yankee Stadium 2+ times.
On November 14, 2019, members of the Leesa executive team participated in Covenant House's Executive Sleep Out (part of Sleep Out America) in New York City. Thousands of business leaders of all ages and from different backgrounds came together in Yankee Stadium to raise funds and awareness for the ever-growing homeless youth population in the US. All of the money raised goes directly to Covenant House, a nonprofit that provides shelter and care for homeless youth.  
Together, the Leesa team raised more than $20,000 for Sleep Out America. This year's executive Sleep Out was the largest to-date, raising more than $1.6 million.
Funds raised from Sleep Out America go to Covenant House and are used for food, clothing, shelter, medical attention, education, job training and short and long-term housing for homeless youth.
On average, here's a breakdown of ways that money can help homeless youth: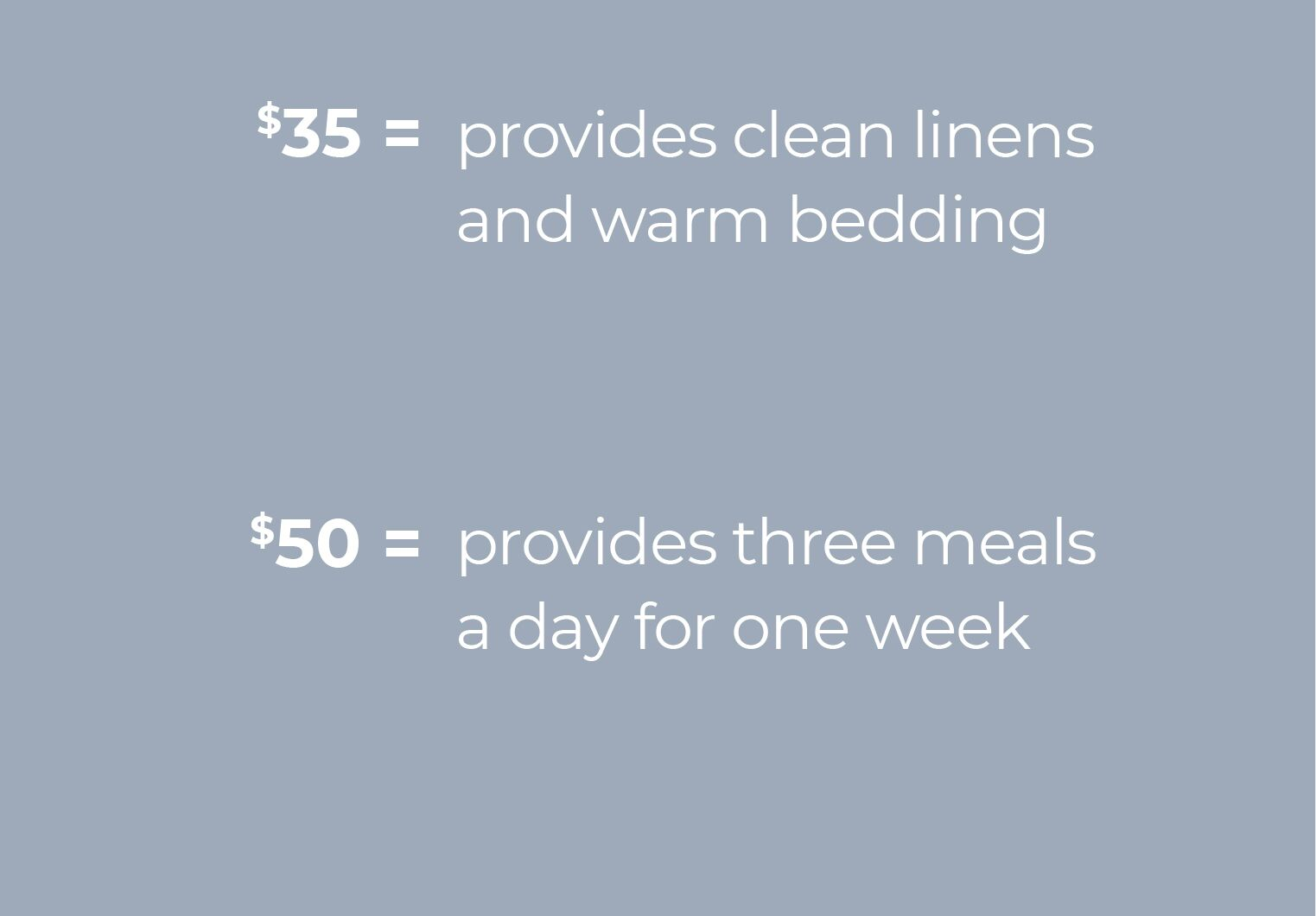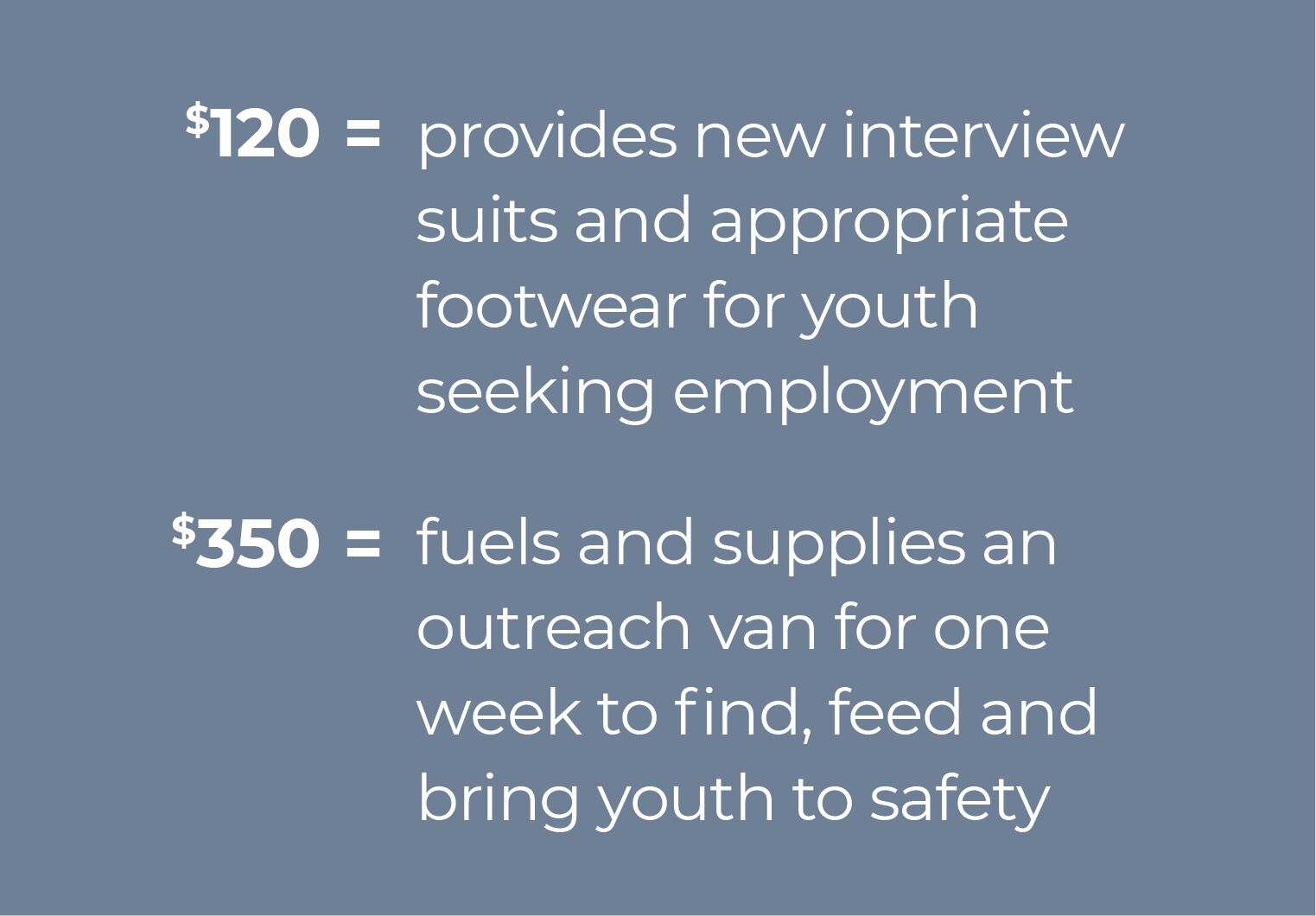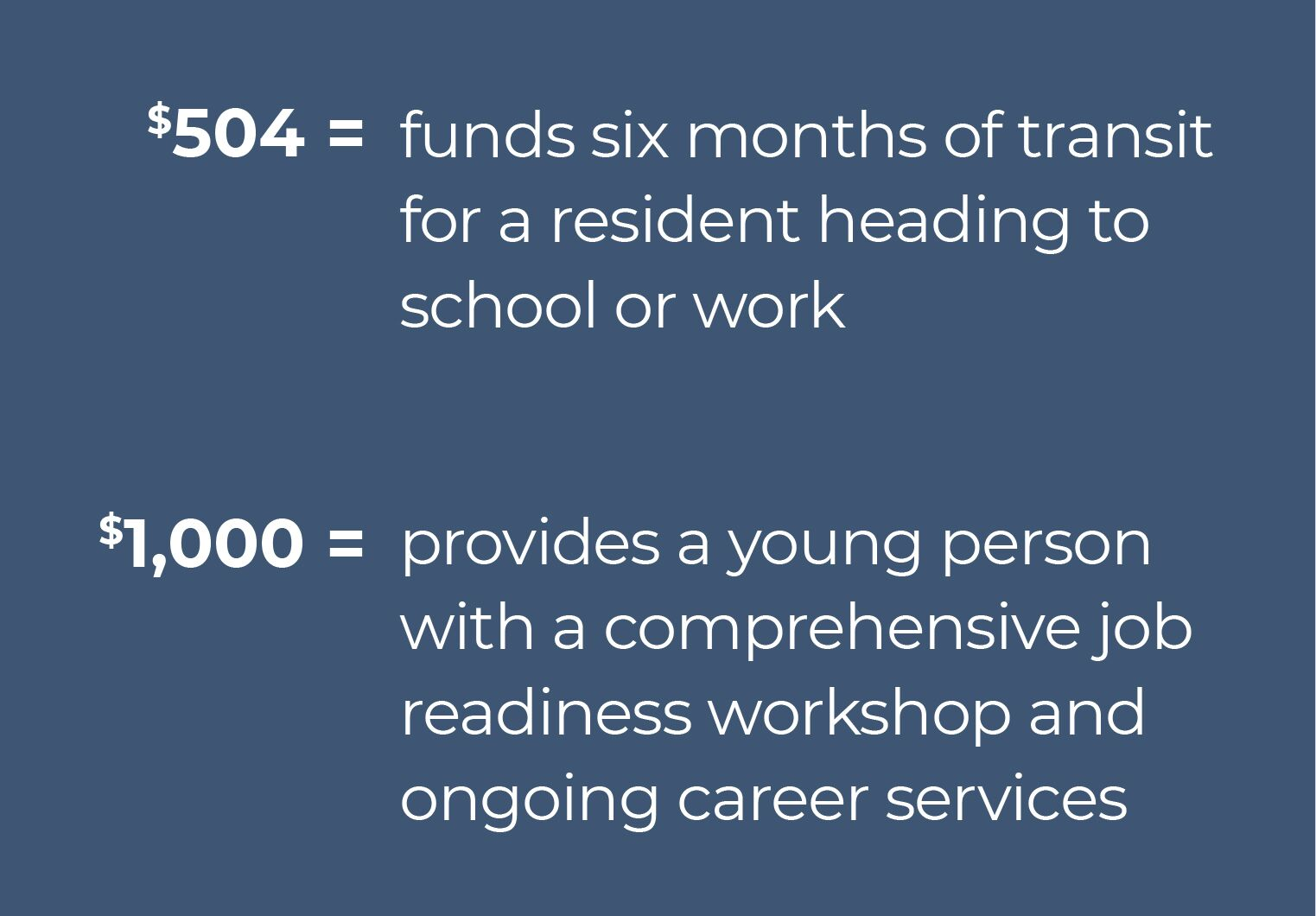 We asked the Leesa executive team leaders who participated about their Sleep Out experience.
Why did you want to participate in Sleep Out America?
"Leesa has recently partnered with Covenant House and I had a chance to visit one of their current facilities in NYC this past summer. I was inspired by both the team members from the Covenant House and the youth that had come to their shelter seeking assistance."
- Mike Akrop, Leesa CFO & COO
"I've been on several mission trips and was prepared for what to expect in a third world country, but I never imagined it in America, so, I wanted to participate to bring awareness to youth homelessness in the United States. I also wanted to learn how I personally could make a difference and highlight this issue with our employees in my role as Chief of Staff at Leesa as we continue to deepen our relationship with Covenant House."
- Amy Plew, Leesa Chief of Staff
What about the experience was the most unexpected?
"Nothing could have prepared me to face the reality of a cold floor and the winter breezes at night. There was constant noise and a true inability to get any real sleep. The challenges of homelessness are so much more real to me."
- Brita Turner, Leesa CMO
"The most challenging physical aspect was the discomfort caused by sleeping on a cold concrete sidewalk. With that said, [we were] in a safe environment with numerous security guards present and always in sight. As I was trying to sleep that night, one of my constant thoughts was how someone sleeping on the streets—without the benefit of security—could ever get comfortable enough to rest. We didn't have to worry about the theft of our belongings or being attacked, unlike those who truly have to deal with that reality on a daily basis. I thought the hardest part of the experience would be spending the night outside in the cold, but the reality was that the elements are only one aspect of being homeless."
- Mike
"The most challenging aspect of the night was the cold. The concrete was cold, the air was cold, my toes were cold. I probably slept, at the most, 30 minutes."
- Amy
What was the day after like? What did you take away from the experience?
"The next day was incredibly challenging. Processing the exhaustion and thinking of any child on the streets was very difficult to comprehend. Every child deserves not only the very basic of human needs, but also the best chance at life, education, family, support and love."
- Amy
"Although sleeping out for one night doesn't replicate the hardships these individuals endure on a daily basis, it was a chance for me to better understand the circumstances that have led people to Covenant House and to experience a night sleeping outside without the comforts we are accustomed to. [The next day], it was hard to be productive. I realized if I had to spend multiple nights sleeping outside in the cold I would have a hard time functioning and being able to complete even the most basic tasks. It really puts things into perspective as to the importance of having a restful night's sleep in order to function properly."
- Mike
"I learned a lot in just 24 hours. What I took away more than anything is that there is a lot more work to be done and we [Leesa] are in such a strong position to do so. What Covenant House offers is so important. They are a great organization and I am proud to be associated with them."
- Brita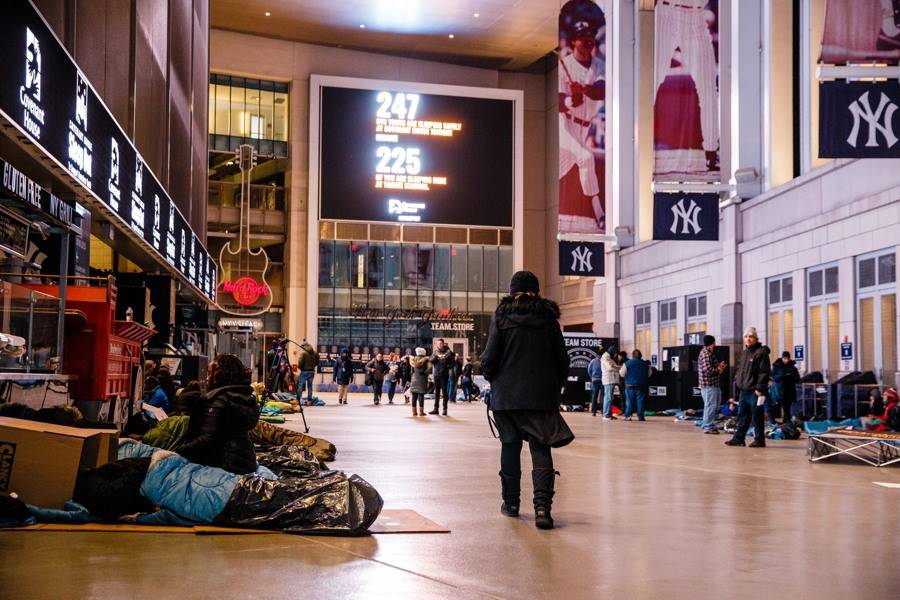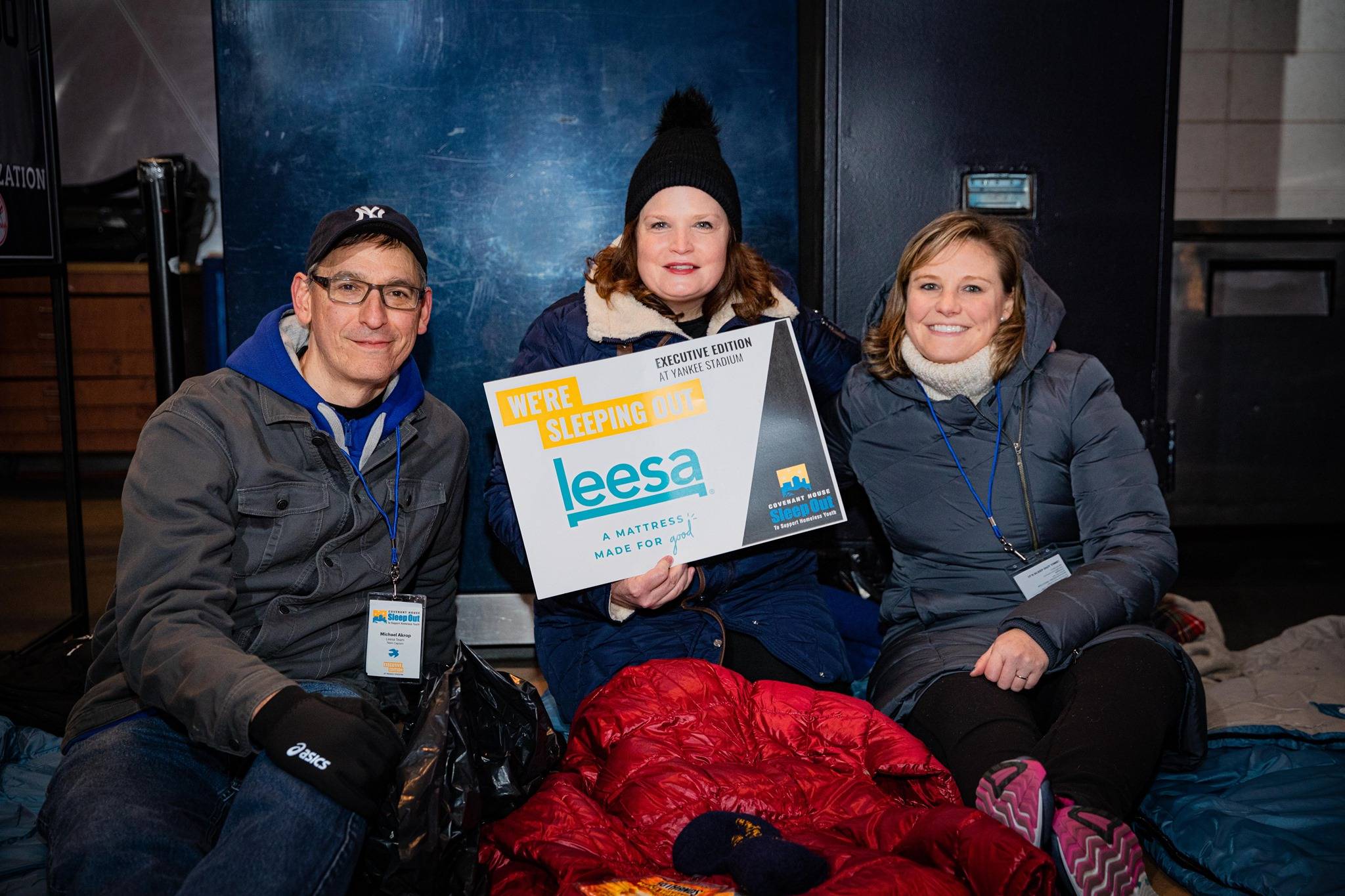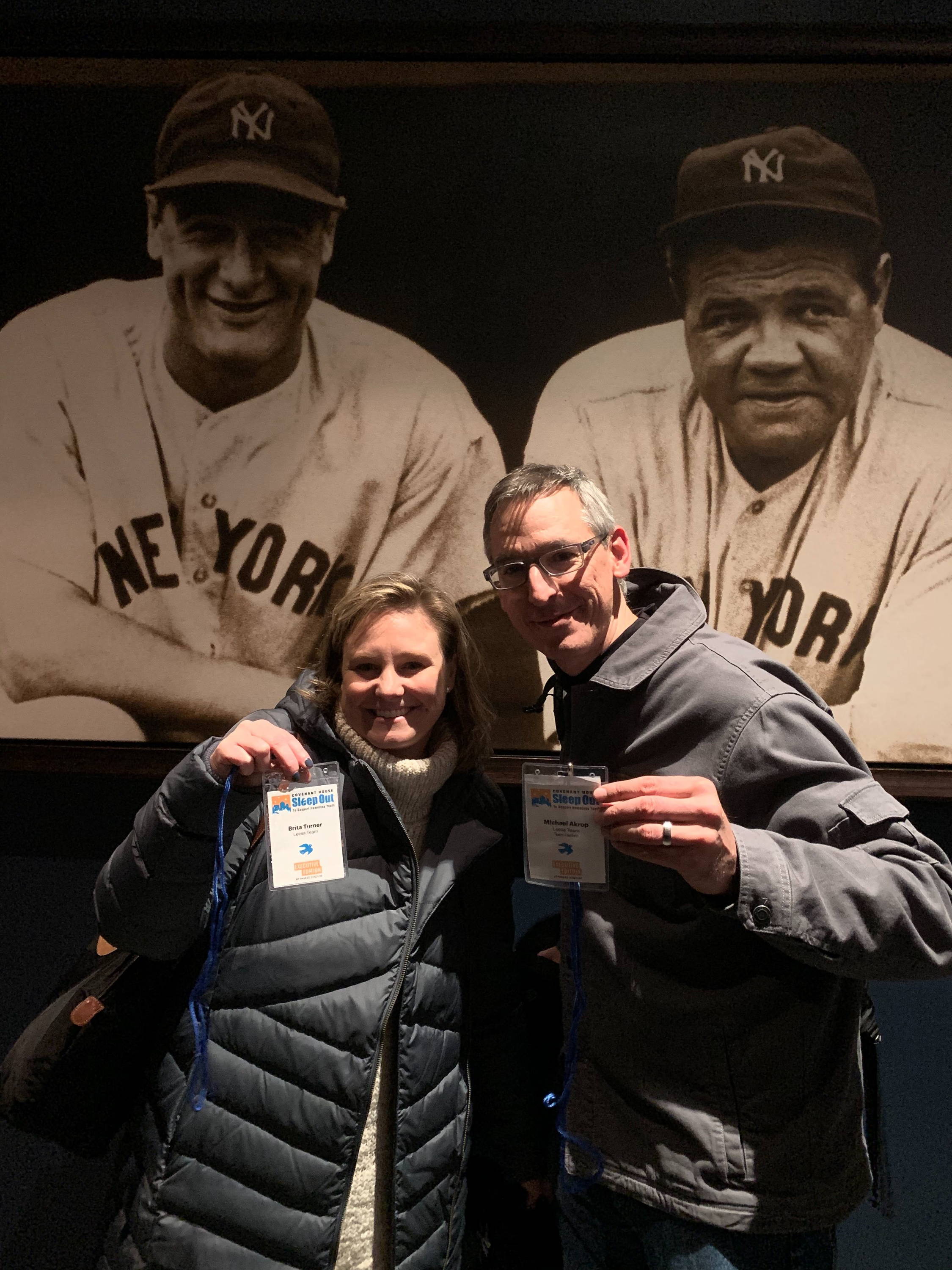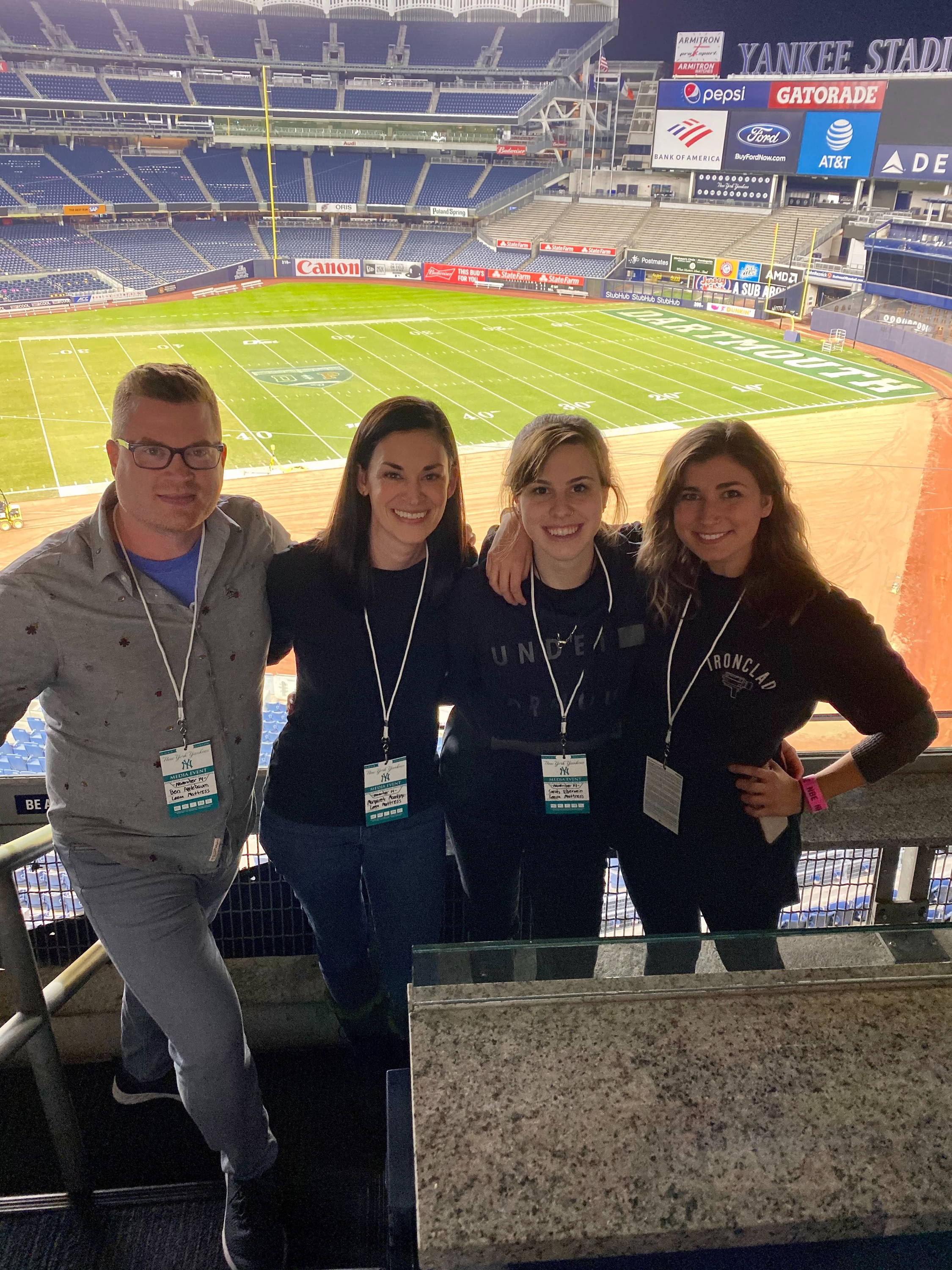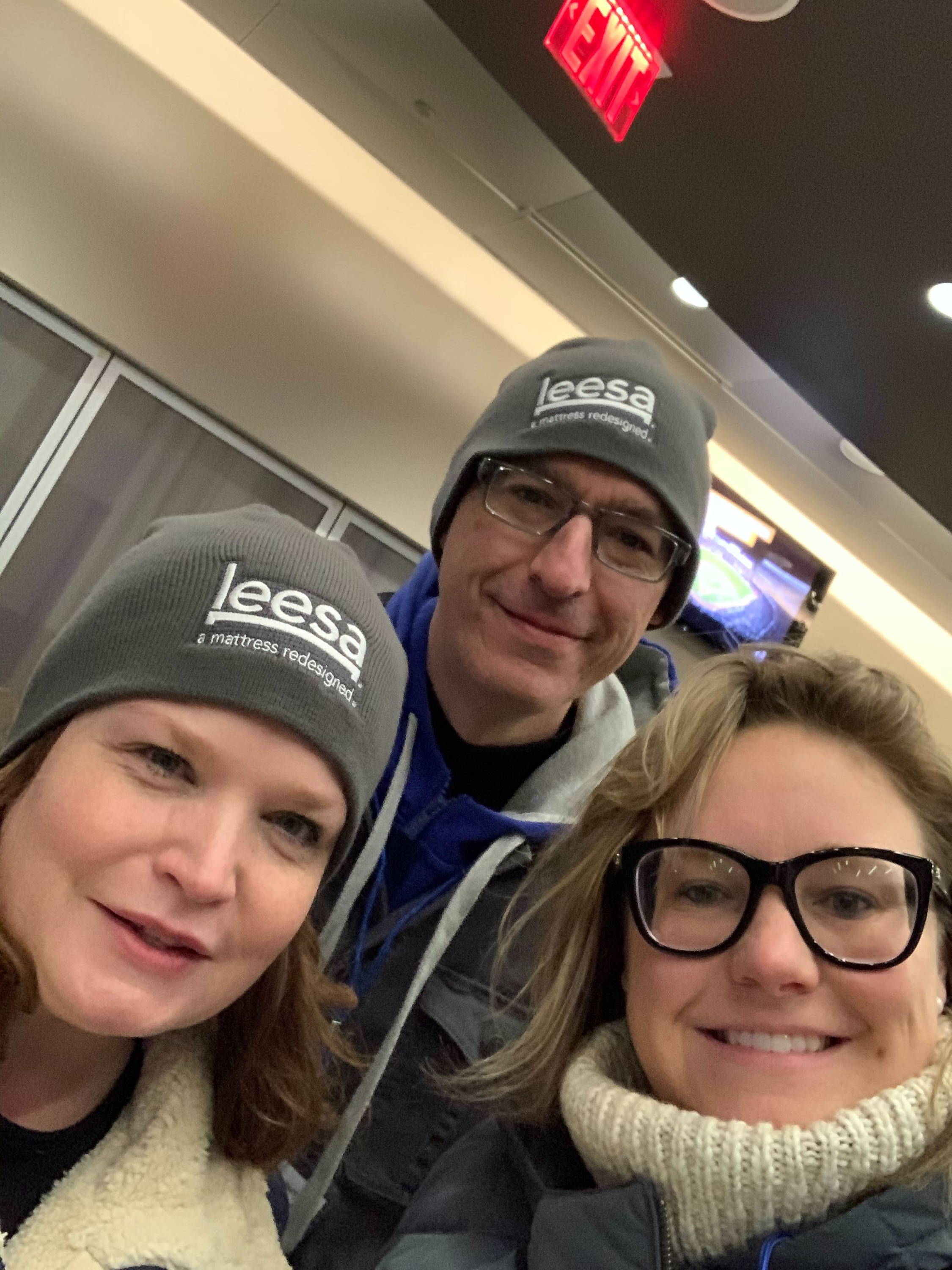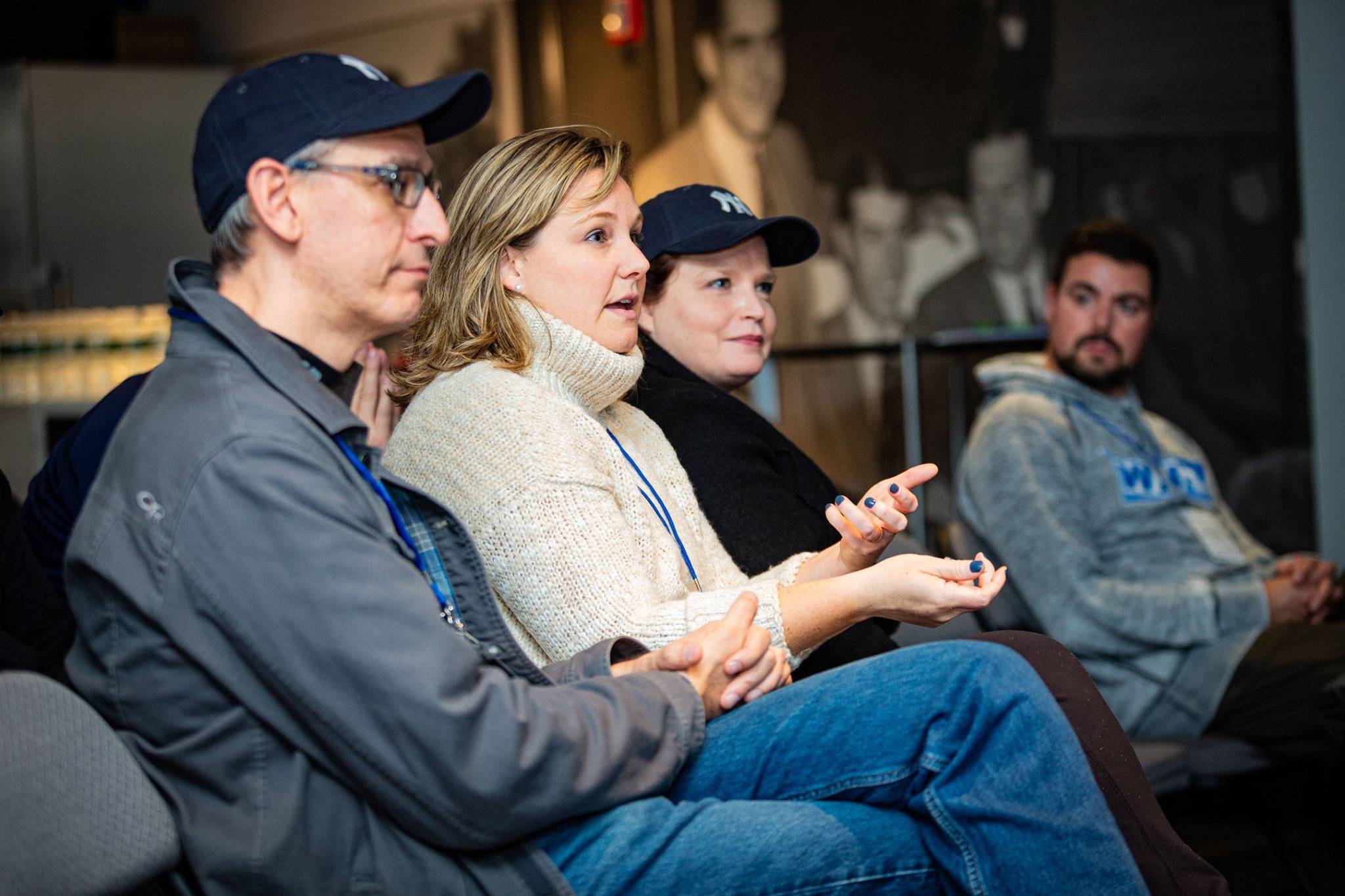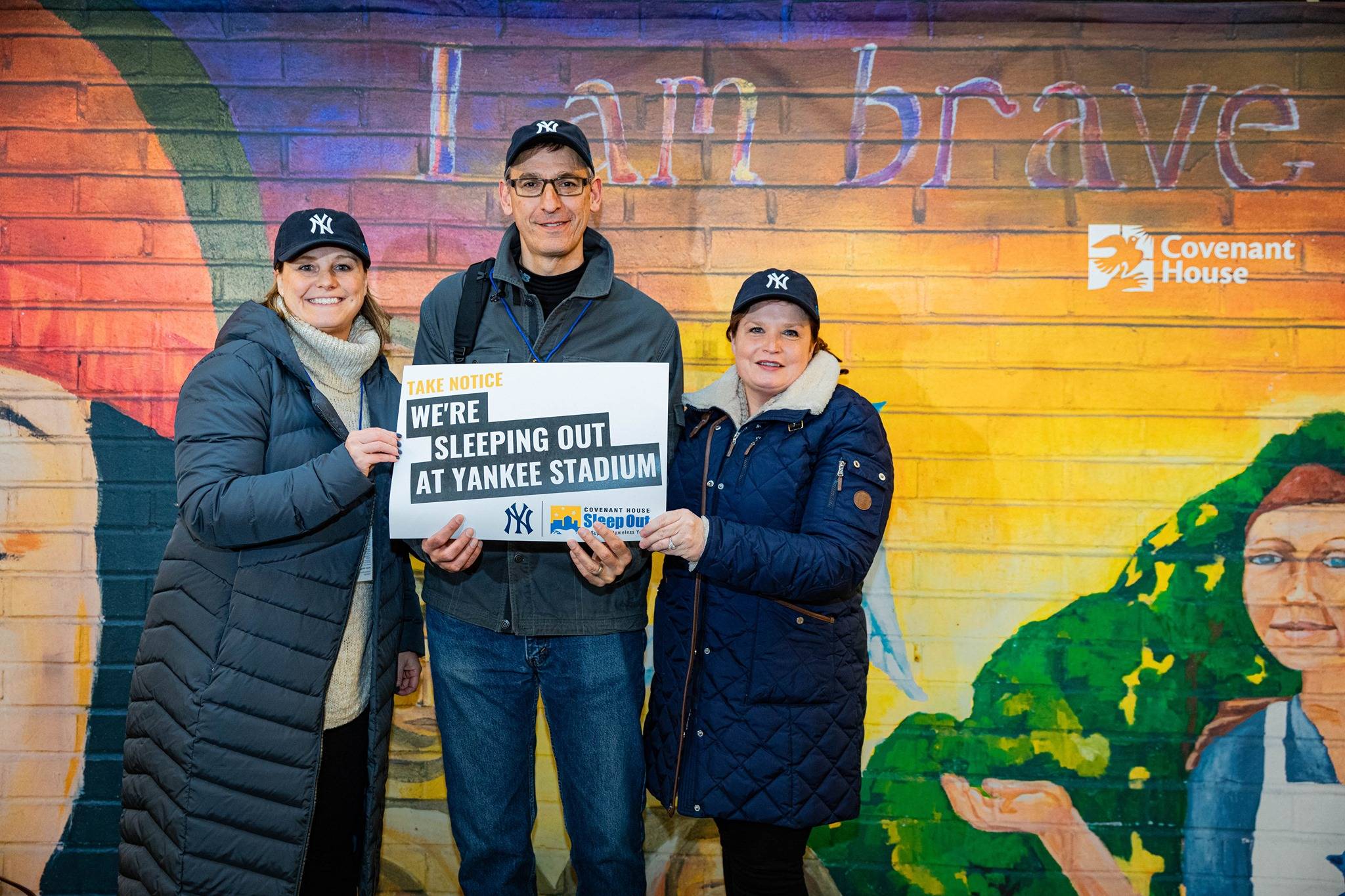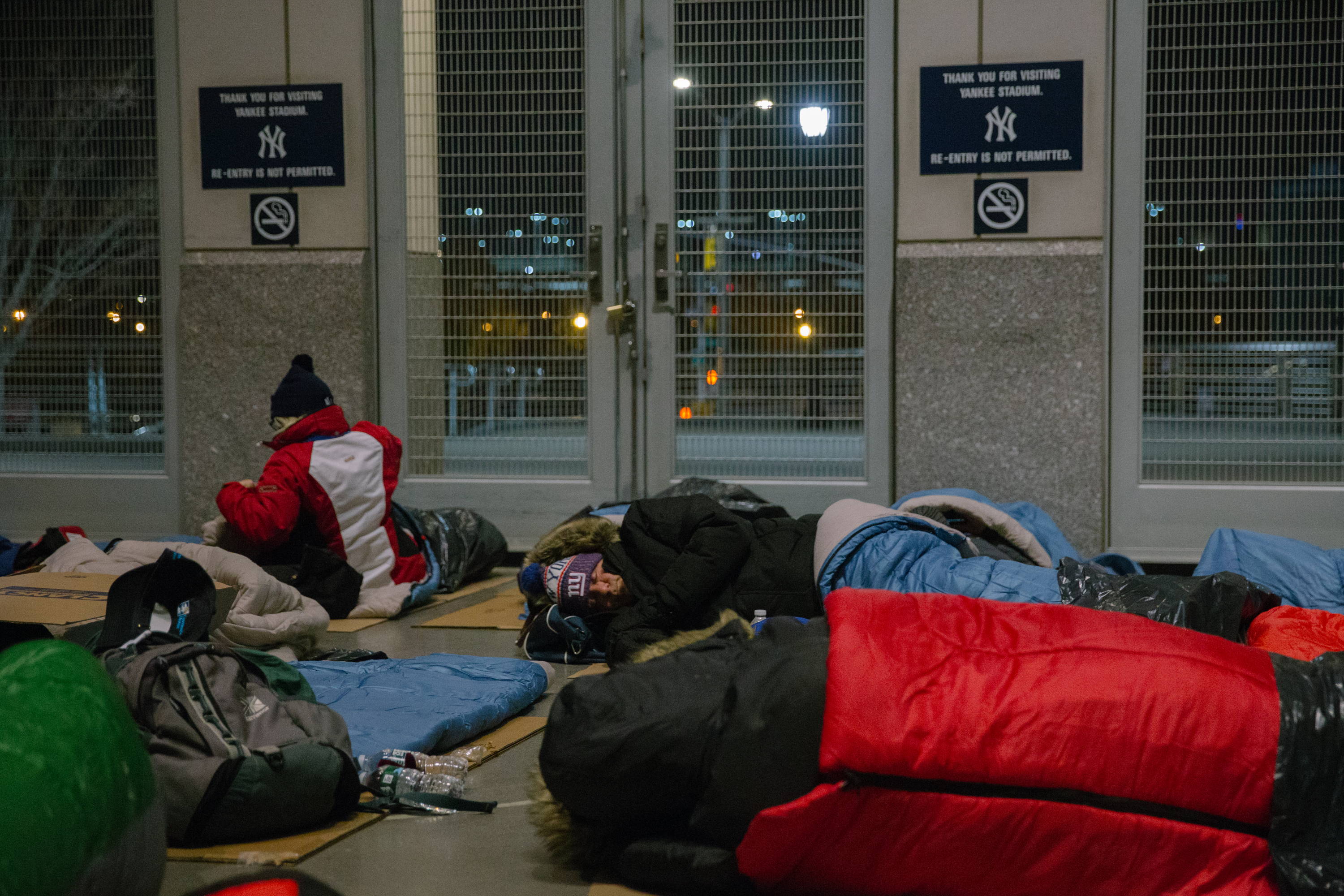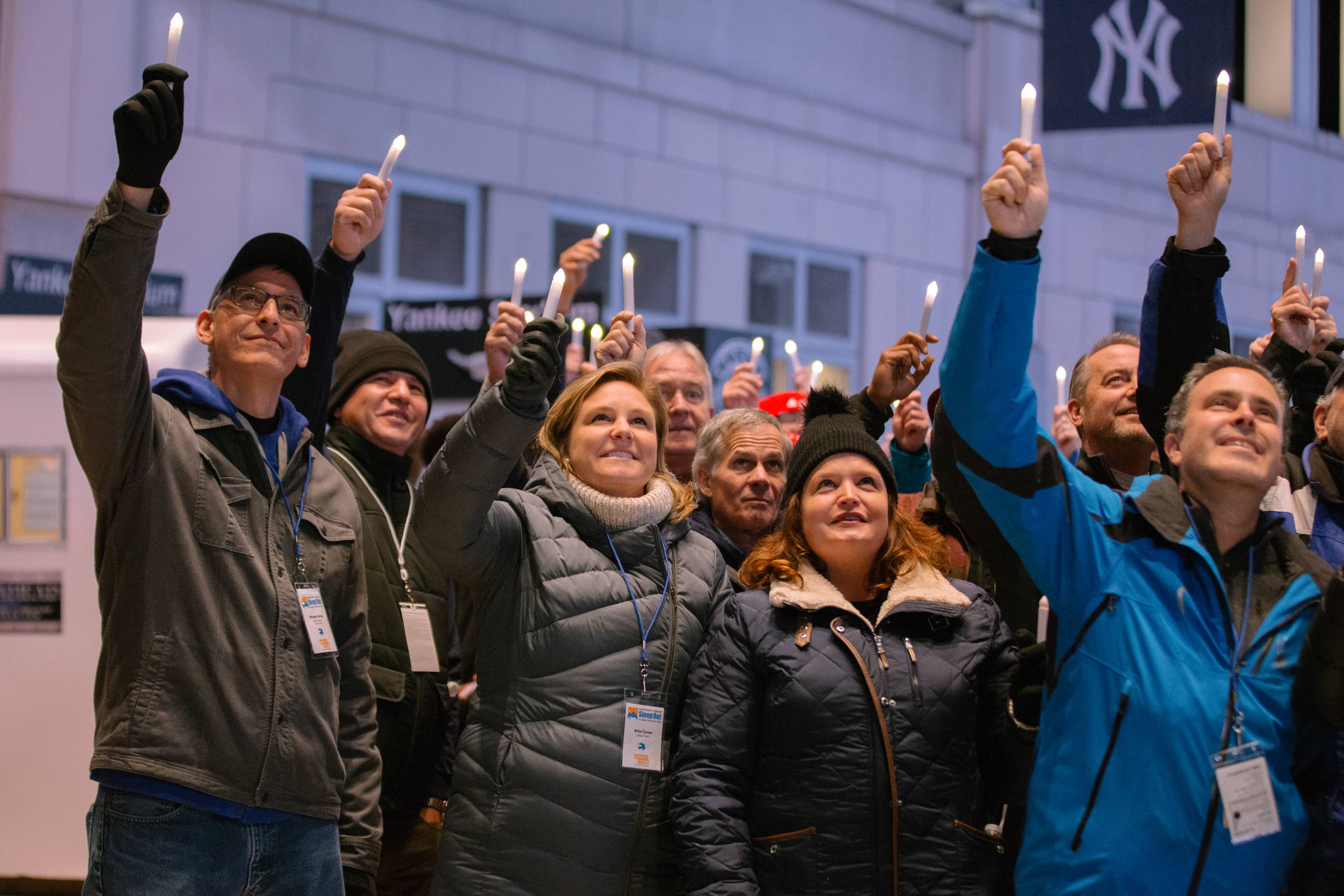 Want to get involved in Sleep Out America 2019?
Leesa is proud to be a Guardian sponsor for Sleep Out America 2019.
On November 22, you can take part in Covenant House's Sleep Out America at a Covenant House location in your area, or you can organize your own local event.
Learn more about Covenant House's Sleep Out America at covenanthouse.org.
Leesa Headquarters Sleep Out 2019
The Leesa team organized their own Sleep Out at the Leesa headquarters on September 22. Not only did the team raise money to fight youth homelessness, Leesa donated 50 mattresses for every employee who slept out to a nonprofit of their choice. Read about it, here. >>
Through our renewed commitment to our mission to end bedlessness—our One Good Bed Promise—we are excited to work with Covenant House to provide more safe places to sleep for the homeless youth in America.
"We are thrilled to partner with Covenant House to create more good mornings for the youth they serve," says Jen-Ai Notman, Head of Social Impact at Leesa.
"At Leesa, we believe in the power of One Good Bed and are committed to ensuring that every child in America has a safe place to rest their head."
Read more about our impact, here. >>
Volunteering at home: Leesa + ForKids
On November 18, team members at Leesa Headquarters in Virginia Beach spent time at ForKids, in Norfolk, VA. ForKids is one of the largest provider of emergency shelter to families and children experiencing homelessness in Virginia.
Leesa employees served a Thanksgiving meal for residents and decorated the building for the holidays.
Volunteers also delivered Welcome Home kits, which the Leesa team put together at Culture Day earlier in the year. When residents leave ForKids and move into their own home, they receive one of these kits, which includes things like towels, laundry detergent, pots and pans and food. With every Welcome Home Kit, the family will also get a handwritten note from a Leesa team member, filled with encouraging messages of love and support.