At Leesa, one thing we love more than catching zzz's is the work we're able to do with our giving partners.
This Valentine's season, Leesa headed to Vermont to team up with Burlington-local B Corporations Seventh Generation and Ben & Jerrys in support of Lund, an organization that helps ensure that children are safe and secure in loving families. Lund's residential facility was outfitted with 100 brand new beds and cleaning supplies. Plus, the kids spent a fun afternoon with Ben & Jerry's working on a celebratory community project—the Lund Love Wall.
Lund's award-winning family support programs empower families in Vermont to break the cycle of poverty, addiction and abuse. Their compassionate staff provide integrated, family-centered services with the goal of helping every child thrive. Lund is a statewide organization that has been committed to meeting the most pressing needs of families in the community for more than 128 years.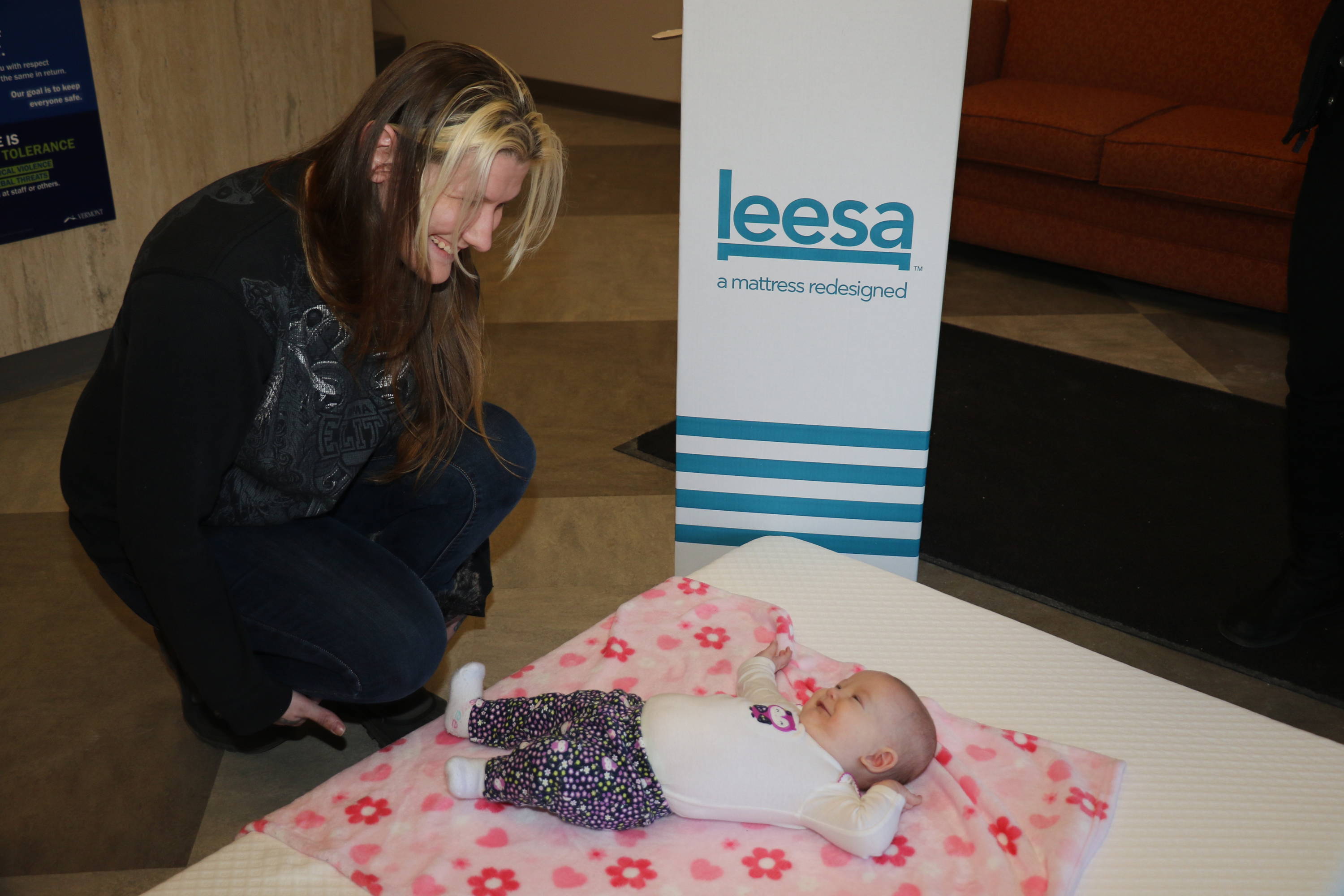 While we were there, we got to hear from some of the moms and kids that Lund has helped. Hear from 3 of the mother's currently living at Lund:
Katie & Kendra
Katie and Kendra have lived at Lund for two years. After the Department for Children and Families took Kendra from Katie, she came to Lund to get clean and get her daughter back. Less than a year after losing Kendra, the two were reunited.
"I got full custody back three days before Christmas this year," says Katie. "I cried in the court room. It was a magnificent feeling. It was like I finally accomplished what my goal was in getting her back. It made my life full again."
Katie and Kendra have plans to move out of Lund and get their own apartment in the next few weeks. While Lund has been their safe place for so long, Katie is excited to have something of their own to call "home" again.
Katie's Dream for Kendra: "To live happy and healthy. We had a rough road before and I've been clean for two years… so, being able to keep her healthy, the way she needs to be.
Brittany & her daughter
Brittany came to Lund 10 months ago with her young daughter. She says that Lund has not only helped her get clean but has taught her to be a better person and mother, too.
"[My daughter] just turned two," says Brittany. "I try and read her a story every night before bed and we just started doing Eskimo kisses. So, she'll put her nose up to mine. She loves it—she can't quite say Eskimo yet though."
With a safe place to rest her head at Lund, Brittany wakes up every day, refreshed and ready to start her day with her daughter.
Brittany's Dream for her Daughter: "To just be who she wants to be. I hope and pray that she doesn't suffer from addiction. Ultimately I want her to be happy and live her life."
Clara & her son
"[My son] ended up being taken away from me after I spent almost four months in jail and I decided that I needed to make a change—I wanted my son back."
The day after Clara arrived at Lund, she and her son were reunited. That was almost a year ago. Since then, Lund has helped Clara grow as a person and become the best parent she can be. She is grateful to Lund for helping her get back on her feet so she and her son could be together.
Clara's Dream for her Son: "I want a different life for my son, not to go through what I went through."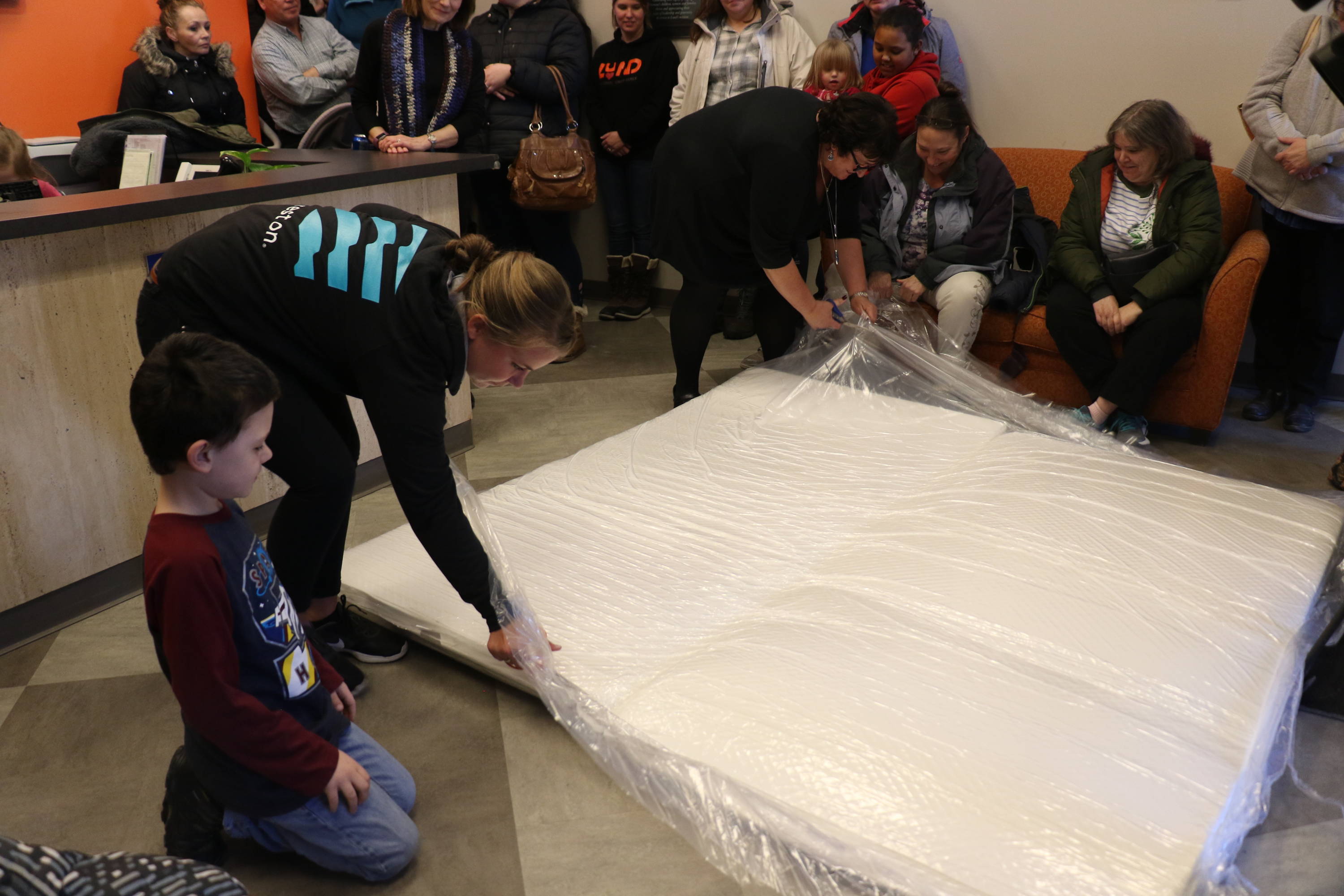 Through our One-Ten program, Leesa donates one mattress for every 10 sold. These mattresses are donated through giving partners, like Lund, who are working in foster care prevention, often keeping families together. Read on.
Jen-Ai Notman, Head of Social Impact at Leesa, says the company hopes the donated mattresses will be a place where the women and children at Lund feel safe and loved—a place to rest their heads and their hearts.