At Leesa, we strive to be Makers of Good—good products and more good mornings.
Giving has been part of our DNA since the beginning and since Day One, we've cared just as much about our impact on the world as we have our bottom line.
To date, we are proud to have donated more than 36,000 mattresses, providing 36,000+ safe places to sleep and more good mornings for those in need. And we're just getting started.
We couldn't do any of it without our awesome customers. Here's a look back at some of the good we were able to do together this year.

FEBRUARY
Leesa, Ben & Jerry's and Seventh Generation donate beds and cleaning supplies
Leesa headed to Vermont in February with Ben & Jerry's and Seventh Generation to donate 100 new beds and cleaning supplies at Lund, an organization that helps ensure children are in safe and secure homes with loving families.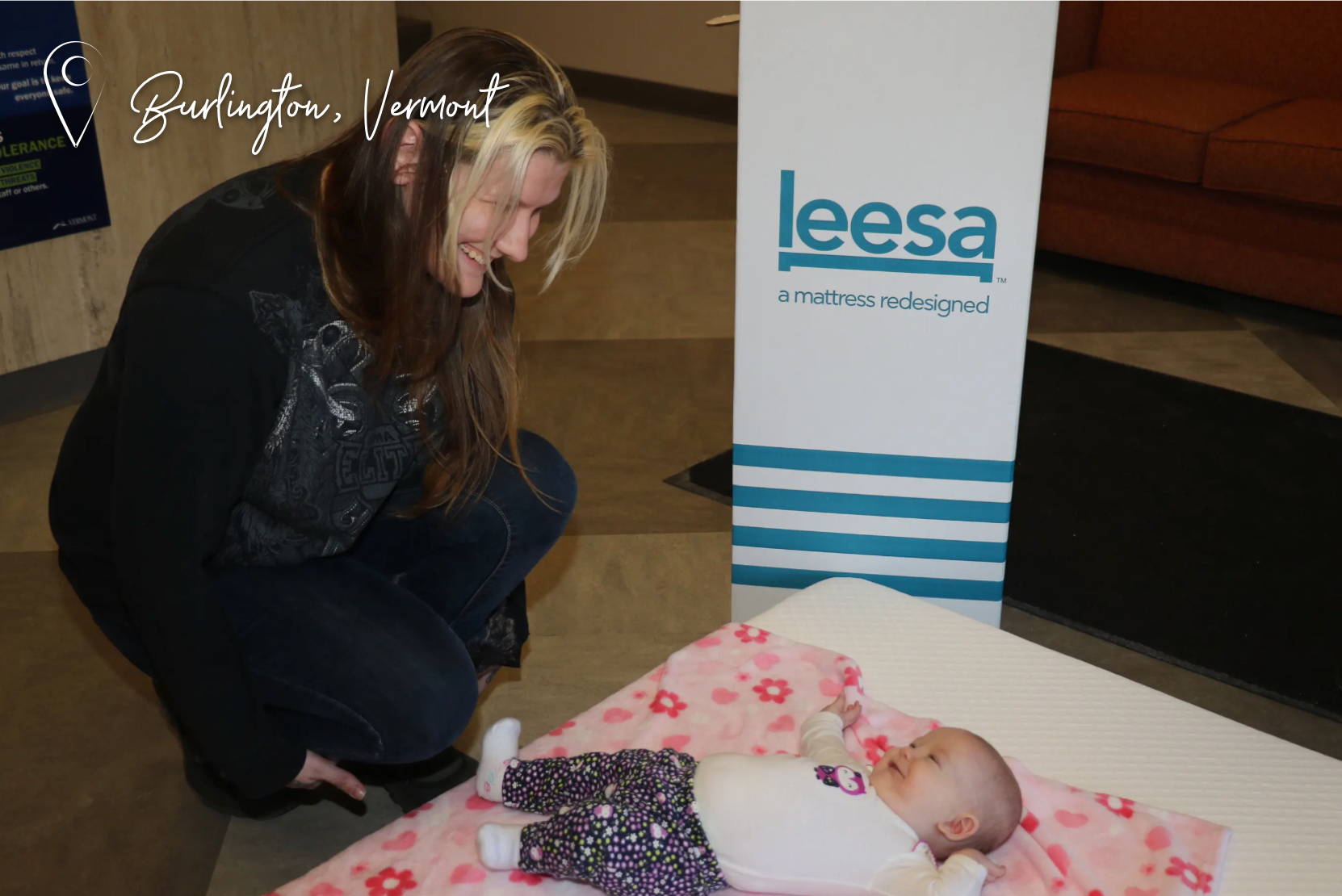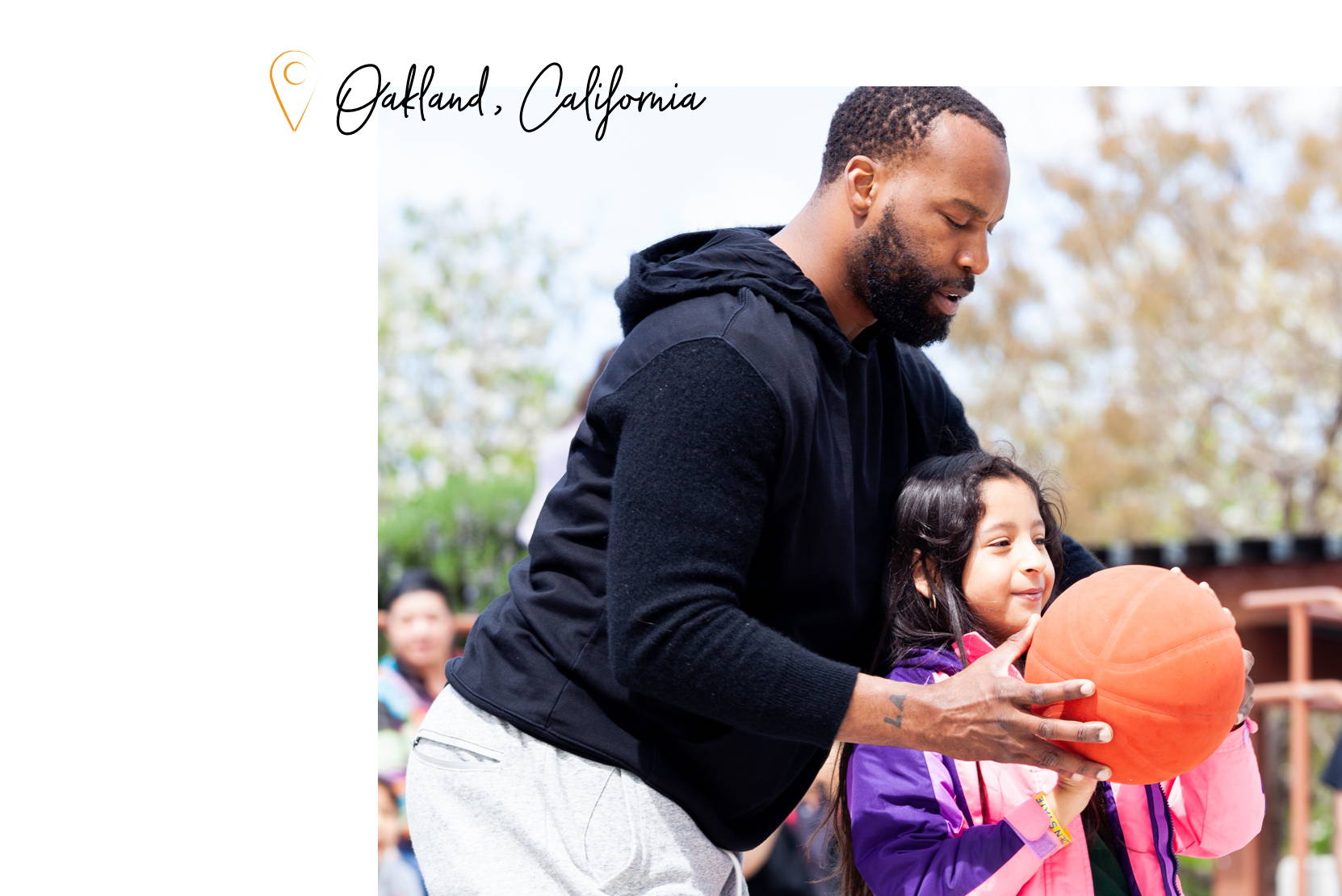 MARCH
300 mattresses for elementary school kids in Oakland, CA
We teamed up with former MBA All-star Baron Davis in Oakland to donate mattresses and shoot hoops with kids at Acorn Woodlands Elementary School. Davis taught the kids the importance of a good night's rest and shared his story.

"I didn't have a real bed 'til I was an adult," Davis told The Daily Line at NBC Sports Radio. "What Leesa is doing is so important, to make sure these kids have a place to lay their heads at night..."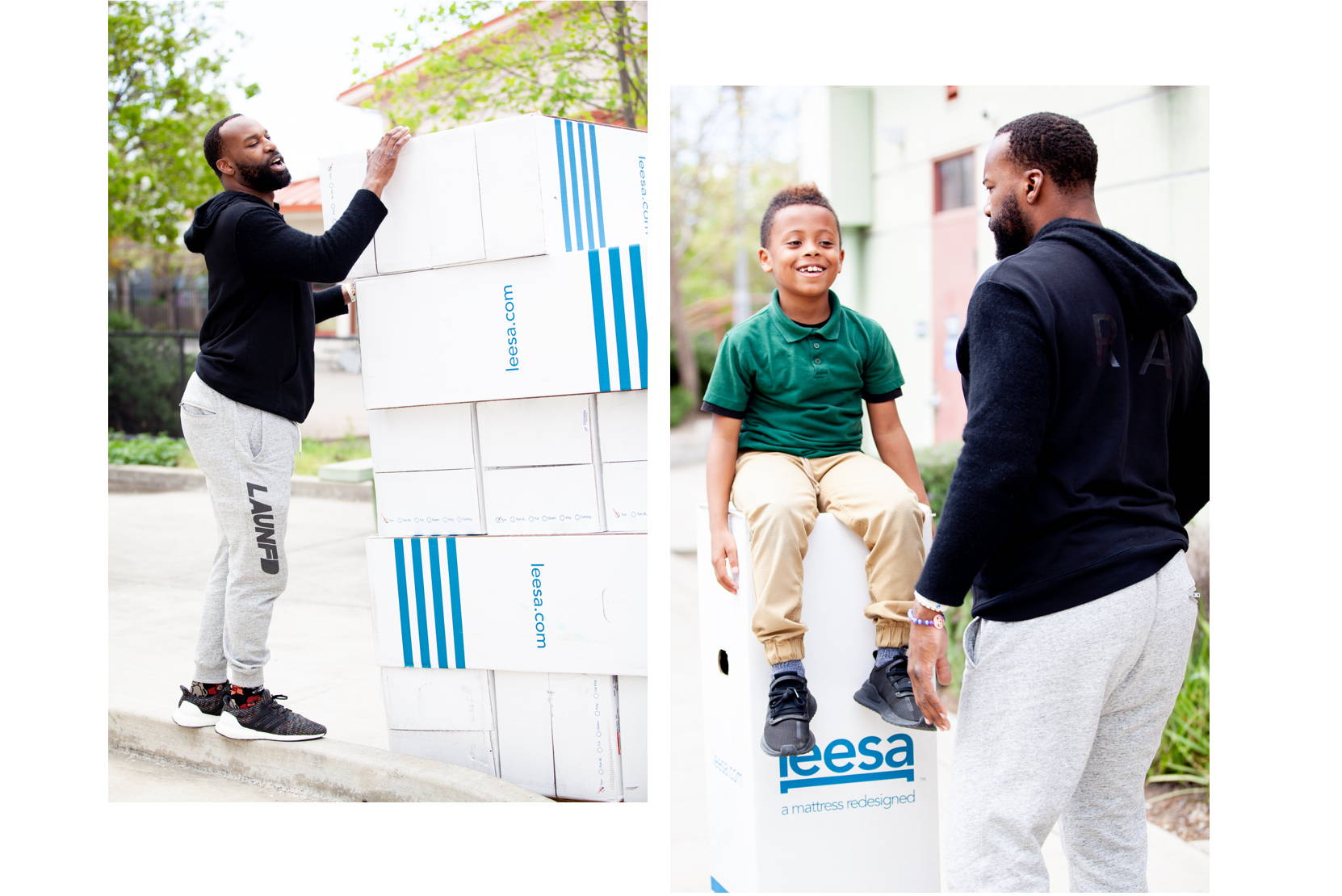 MAY
Mattresses and pillows for veterans at MCVET
In May, we donated 125 new mattresses and 250 pillows to veterans at MCVET in Baltimore, MD. MCVET gives veterans the support they need to be able to rejoin their communities as productive citizens and is one of the largest shelters for homeless veterans in the United States.

NOVEMBER
Fighting youth homelessness: Sleep Out America & ForKids
Members of Leesa's executive team participated in an Executive Sleep Out in Yankee Stadium to raise funds and awareness for youth homelessness. We are proud to have raised raised $20,000 for Covenant House. At home, team members served Thanksgiving dinner and decorated for the holidays at ForKids, an organization that provides emergency shelter for families and children.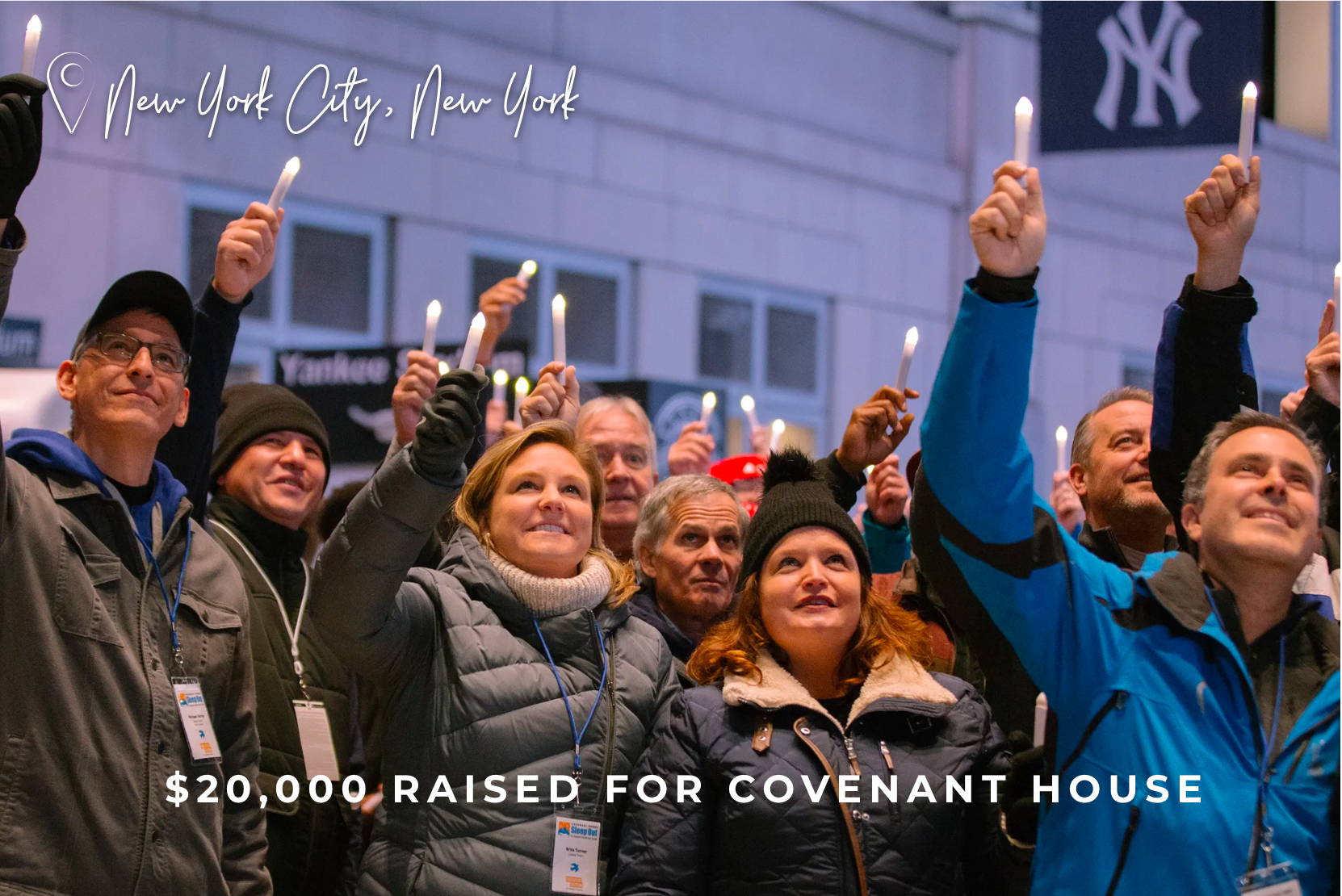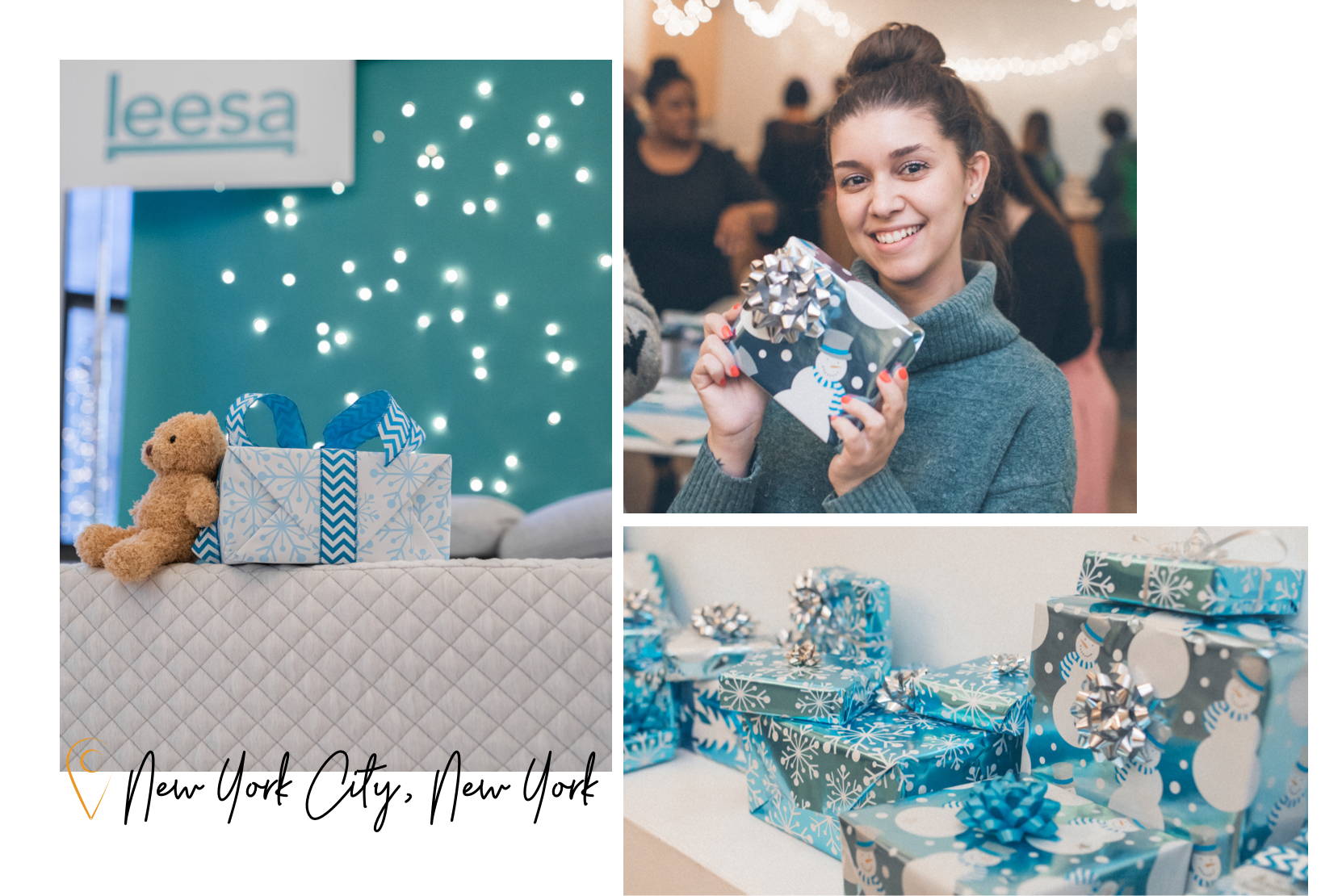 DECEMBER
Leesa x Refinery29 wrap holiday gifts and donate mattresses
Leesa teamed up with Refinery29 to spread some holiday cheer. The group made 200 sleep-themed gift bags and donated 120 mattresses to kids at Robert F. Kennedy Elementary School in NYC.
We're looking forward to more good in 2020 but we can't do it without you. Join us and become a Maker of good.
Shop Now